Key Factors Of A Successful Waterfront Home Design
By Gene Monaco, President Arkitron Corp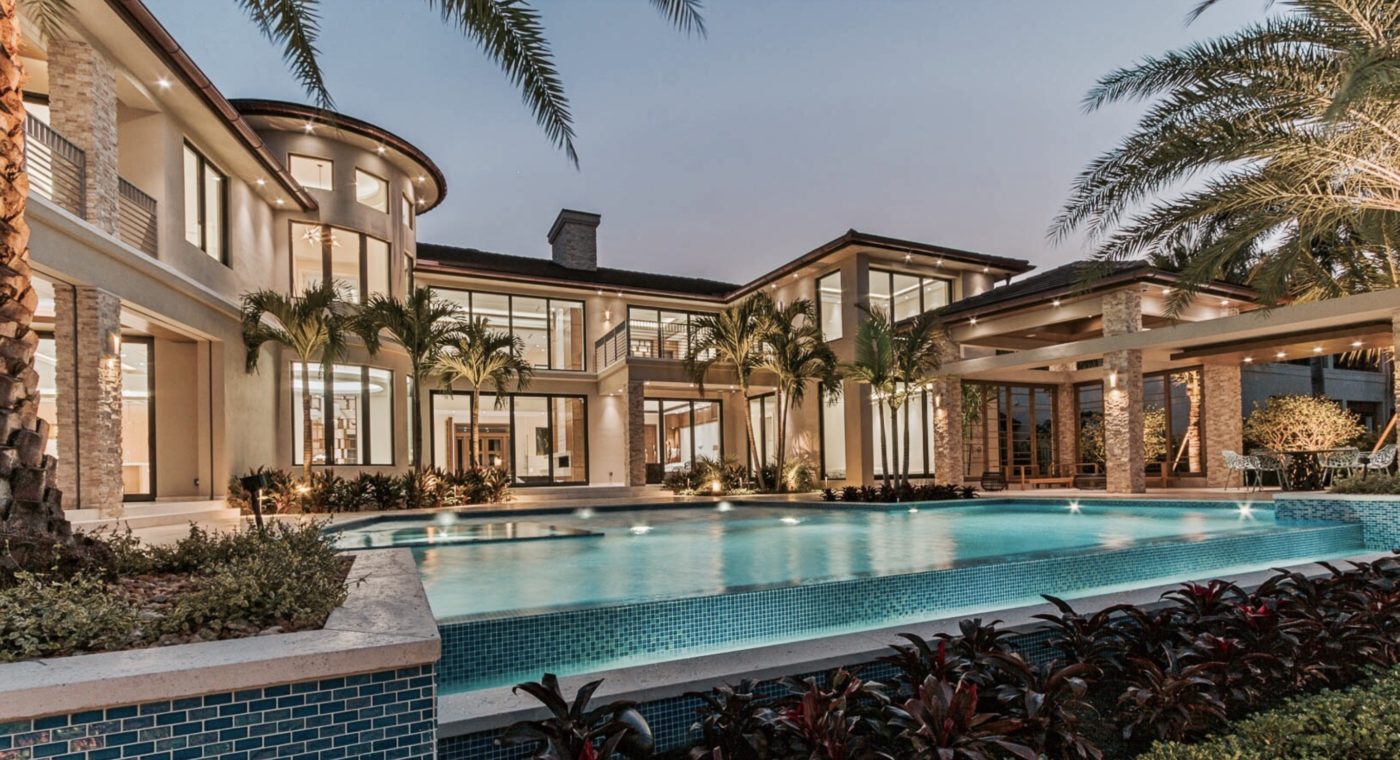 What are the key factors of a successful custom waterfront home design, Harbor Beach Ft. Lauderdale Fl 33316
Although there are many good designs, what sets apart a successful waterfront home design lies in the home design planning, property location, street and boaters waterway.
These are the key factors:
Street, property location and site orientation
Waterway width and depth
Matching the design for the intended new homeowner
Creating an exceptional home design
Creating perceived true value
All these factors together comprise the success of Monaco at Delago, Harbor Beach Ft. Lauderdale Fl.
Assuming the market is growing, street location selection is very important when developing a successful home. People have their favorite streets in Harbor Beach.
The waterway is very important. It's depth, width, and access to the ocean. This is essential when developing Deep waterfront properties. Del Lago property included 120' feet of waterway to accommodate a large yacht.
Planning the home design to match the intended buyer is of utmost importance. We shall use the home that Monaco presold on Delago Dr. Harbor Beach as a primary example. This house was presold for full price at $10,400,000 at $1,118 per ft. Refer to plans.
Let's start with the house and site plan. The house is a contemporary style and includes an abundance of outdoor amenities.The home is designed to open to the outdoors with plenty of natural light.
Key factors in the design were:
VIP guest master on the 1st floor with outdoor cabana
Captain/ maids quarters
Separate guest Wing with guest elevator and Guest den
Wine bar and wine room
Master bath with his and hers separate baths and private master elevator
An open plan with a cabana style building and covered loggia with full kitchen and bar. Infiniti pool with large beach area
6 car garage
Full energy rated home
Monaco planned the completed rooms in advance with interior design. Each main room was designed with the intended finished and furnishings.
Gene Monaco says "The new homeowner was able to visualize the final solution before the house was completed."
Monaco's successful team of Architects, Engineer, Interior Designer, Building and Real Estate together with great site selection, location, value, and prime waterway achieved a successful project.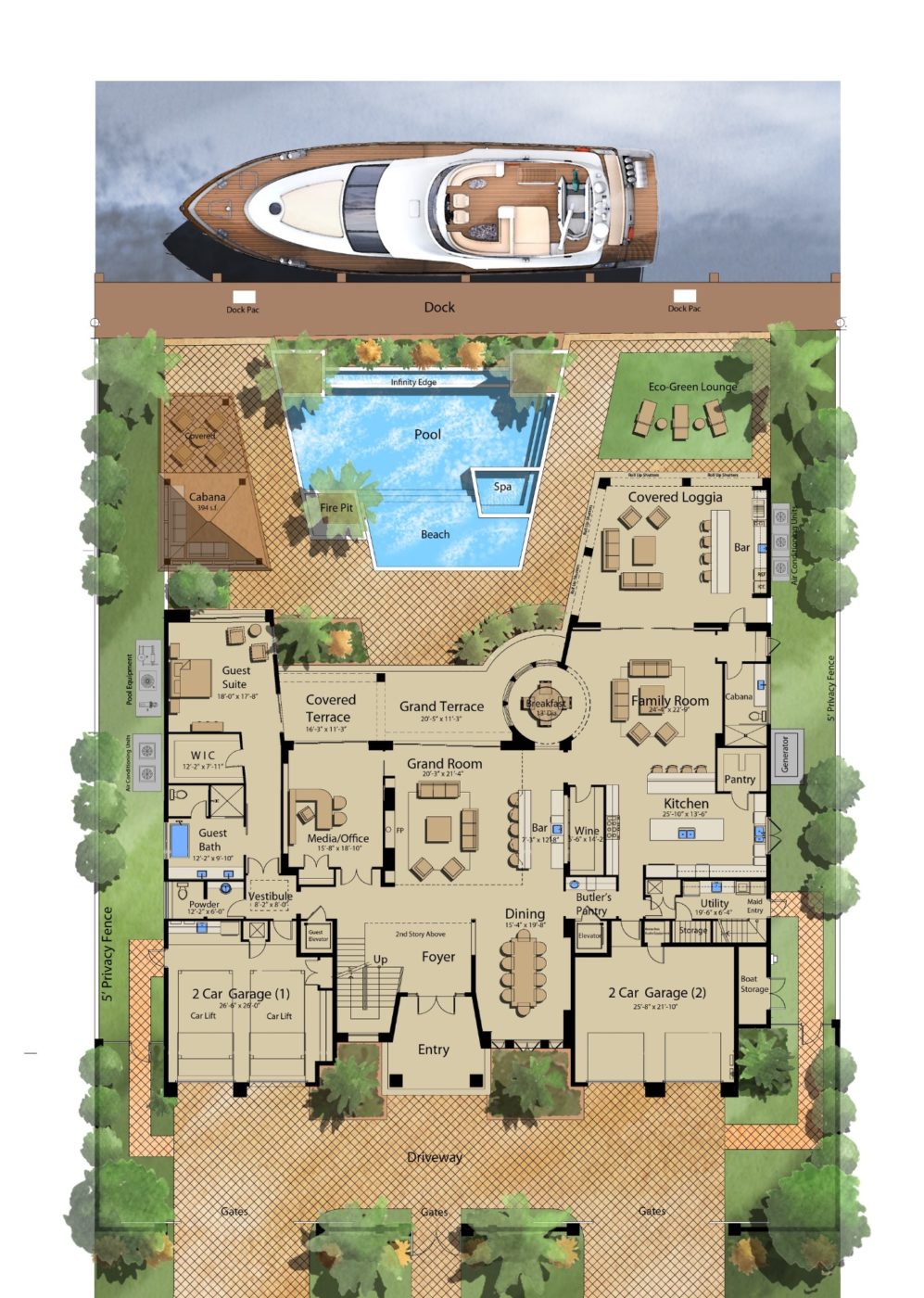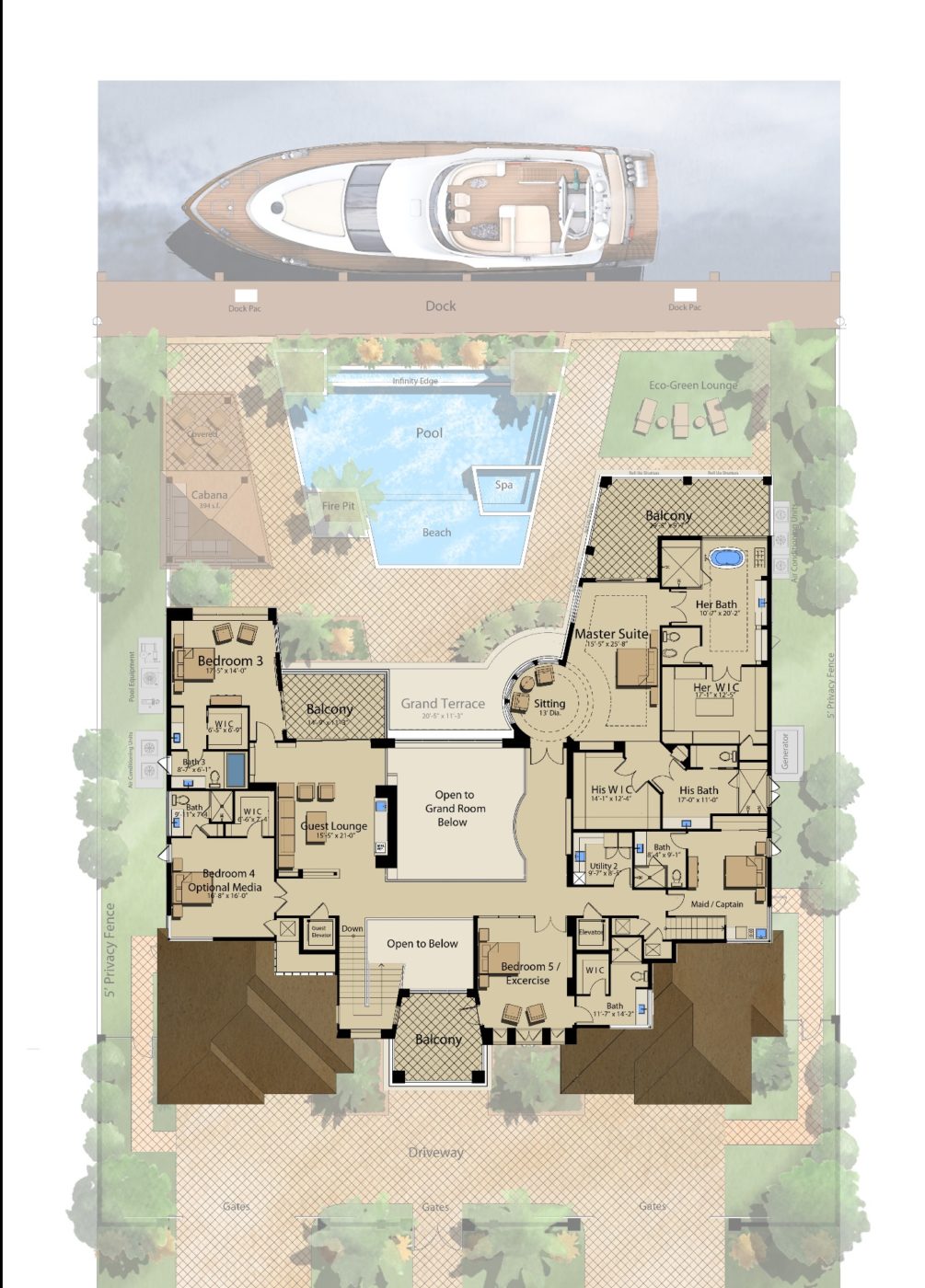 In short, the planned key factors of the home design are responsible for the success and presale at Harbor Beach, Ft. Lauderdale, Fl. Refer to the house plans.
Please contact Gene Monaco at 954-551-5534 and monacointernational@mac.com for further project details.